How can we ever know us?

Hi! I'm Hoi Ching Leung. Welcome to my psychology website. If you wish to take a look at one of the topics displayed on the slideshow, feel free to click on the menu bar and have a browse!
Powered by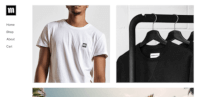 Create your own unique website with customizable templates.