Hi there! At my school, we study a GCSE course for psychology. The course follows the Edexcel textbook in the picture on the right. This page features all my notes from each topic that I use to revise for exams. So this is for any of the lower years who are stressing out over exams, anyone following this course, or just anyone who is interested in what we study!

You can click on the of the links below to be directed to those notes!
---
Topic A- How Do We See Our World?

• Biological structures

• Depth cues

• Gestalt laws

• Schemas

• Freud's dream theory

• Activation Synthesis Theory

• How the brain sends messages

• Case studies

Sleep disorders
The job of a psychoanalyst

Topic C- Do TV and Video Games Affect Young People's Behaviour?

• Hormones and the brain

• Social Learning Theory

• Content analysis

• Ethical Issues

The job of an educational psychologist

Topic D- Why Do We Have Phobias?

• Classical conditioning

• Social learning theory

• Preparedness

• Questionnaires

Experiments using animals
Phobia treatment
Job of a clinical psychologist
Powered by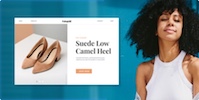 Create your own unique website with customizable templates.